Background Information
Are you interested in a career that uses critical thinking and analysis to improve programs and communities? As an Assistant Evaluator at Professional Data Analysts, you will learn how to interpret data, craft surveys, conduct interviews, create data visualization displays, and contribute to reports that improve programs. This is your opportunity to learn about an exciting career that spans evaluation, research, data visualization, and public health.
This is a full-time entry-level position located in Minneapolis, MN. No specific work experience is required, just a passion for learning and a desire to contribute to meaningful, high-quality work. We offer exceptional benefits, competitive compensation, and a focus on sustainability.
Specific Responsibilities
Contribute to the design and implementation of evaluations
Assist in writing proposals, reports, and conducting literature reviews
Create or adapt data collection tools and protocols
Monitor and coordinate data collection, conduct interviews, and plan site visits
Analyze data and interpret results
Participate in client meetings
Qualifications
Bachelor's degree in a social science or related field, or Associate's degree with equivalent experience
Excellent written and oral communication skills
A commitment to racial and social justice
Desire to learn about evaluation and research
About PDA
Founded in 1984, Professional Data Analysts (PDA) is a Certified B Corporation with over 30 employees whose mission is to create positive social impact by providing tailored data-centric solutions that move public health initiatives forward. We offer a competitive compensation package, including benefits like paid parental leave and disability insurance. We have a flexible work environment and dog-friendly office. PDA also has a strong commitment to improving our community and minimizing our environmental impact. PDA is an equal opportunity employer committed to creating a diverse workforce and fostering an inclusive environment where every individual has the resources and opportunities they need to grow, thrive, and succeed.
Application Instructions
To apply, please submit your cover letter and resume to Kelly Laurel at careers@pdastats.com. Because it's essential to have a variety of identities and voices contributing to our work, we welcome people of color, LGB+ individuals, people with disabilities, and members of ethnic minorities to apply. In order to promote equity and ensure a fair application process, we're upfront about what we're looking for. Check out our application criteria.
Posted date: May 2021
It is the policy of Professional Data Analysts to ensure equal employment opportunity in accordance with all applicable federal regulations and guidelines. Employment discrimination against employees and applicants due to race, color, religion, sex (including sexual harassment), gender identity, sexual orientation, national origin, disability, age (40 years old or more), military status, or veteran status is illegal. It is the policy of Professional Data Analysts to prohibit employment discrimination under any consideration prohibited under applicable federal, state or local law or any other factor determined to be an unlawful basis for such decisions by federal, state, or local statutes.
Our Team
Our dedicated and talented team is united by our common desire to improve communities.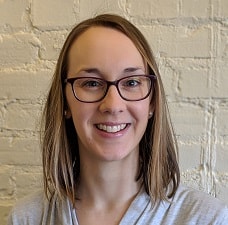 Jennifer Pelletier
Senior Evaluator I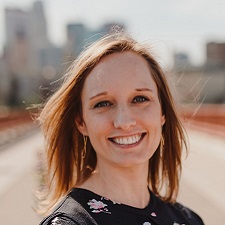 Amy Kerr
Director of Evaluation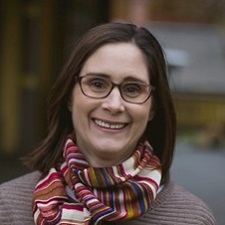 Kate LaVelle
Senior Evaluator I
Liz Anderson Willey
Associate Evaluator II