Background Information
PDA is proud to offer a paid internship program that provides an opportunity to build foundational skills and competencies in program evaluation. This is an exciting opportunity to gain hands-on experience evaluating statewide and community programs in public health areas like tobacco cessation and chronic disease. You'll enjoy our dog-friendly, laid back work environment where we are committed to sustainability and creating positive social impact.
Examples of Responsibilities
Support PDA's evaluation projects
Become familiar with program evaluation, the evaluation of public health initiatives, and other areas relevant to PDA's work
Assist in writing proposals and reports
Conduct literature reviews
Assist in evaluation planning and design
Create or adapt data collection tools and protocols
Participate in and monitor data collection
Qualifications
Currently enrolled in a Master's degree program or recent Master's graduate with coursework in evaluation and/or research methods
Excellent writing and oral communication
Interest in evaluation
Interest in public health, including tobacco control, chronic disease, or behavioral health
Desired Skills
Experience analyzing and interpreting qualitative and quantitative data
Experience in survey design and administration
Experience in evaluation
Background in public health, including tobacco control, chronic disease, or behavioral health research
About PDA
Founded in 1984, Professional Data Analysts, Inc. (PDA) is an independent evaluation consulting company with over 25 employees that works primarily with departments of health in states across the country to evaluate public health programs. PDA offers a collaborative work environment that fosters professional growth and supports staff participation across the different stages of evaluation, such as planning, data collection, data analysis, and reporting of results, both written and orally. PDA is an equal opportunity and affirmative action employer. We offer a competitive compensation package, including benefits like paid parental leave and disability insurance. We have a flexible work environment and dog-friendly office. PDA also has a strong commitment to sustainability and operates according to a triple bottom line.
Application Instructions
To apply, please submit your cover letter and resume to careers@pdastats.com.
Posted date: March 2019
Our Team
Our dedicated and talented team is united by our common desire to improve communities.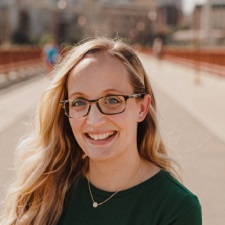 Emily Subialka Nowariak
Senior Evaluator II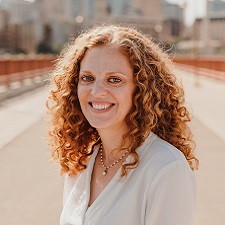 Traci Capesius
Senior Evaluator II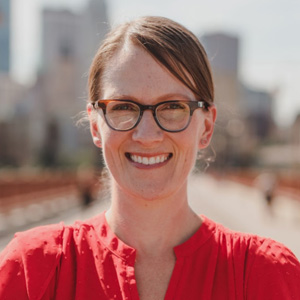 Angie Ficek
Senior Evaluator I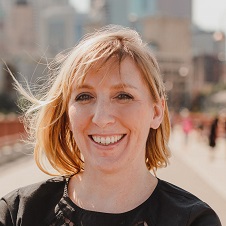 Melissa Chapman Haynes
Director of Evaluation