Join a growing small business offering competitive compensation, excellent benefits, and a focus on sustainability and equity. Our mission is to move public health initiatives forward nationwide and we're committed to supporting our clients, community, and BIPOC-led businesses.
We're seeking an experienced Human Resources Manager to build out our HR functions. This is a part-time, flexible position that is expected to average 20 hours per week, though hours could increase as we continue to grow. You'll use your skills in conflict resolution, performance management, and building an inclusive culture to support our staff and continued growth. You'll work with the Director of Operations and Human Resources to lead or support employee relations, training & development, legal compliance, and hiring.
We are considering candidates local to the Twin Cities area (preferred) as well as candidates outside the area who would work remotely. Due to the ongoing COVID-19 pandemic, we are requiring that all staff are vaccinated against COVID-19. Exemptions will be made for those who cannot get vaccinated due to medical or religious reasons.
Responsibilities
Develop and implement practices that support an open, inclusive culture allowing all staff to thrive
Provide coaching to supervisors on giving feedback, performance management, and employee relations
Act as a resource for all staff, including supporting conflict resolution
Lead the creation of a new annual review process and support staff professional development
Support DEI efforts and our goal of becoming an antiracist organization
Ensure legal compliance with state and federal regulations and employment laws
Support the development and enforcement of policies, procedures, and processes that align with our values and strategic plan
Serve as a critical member of our administrative team and tackle any task that supports the business
Qualifications
Bachelor's degree in Human Resources or a related field
10+ years' experience in an HR role at a small business
Experience or training in coaching and conflict resolution
Broad knowledge of all HR disciplines
Experience implementing DEI initiatives
Superior communication skills with the ability to provide objective feedback
Ability to work independently and drive projects from concept to completion
Detail-orientation and commitment to accuracy
ABOUT PDA
Founded in 1984 and headquartered in Minneapolis, MN, Professional Data Analysts (PDA) is a Certified B Corporation with over 40 employees nationwide whose mission is to create positive social impact by providing tailored data-centric solutions that move public health initiatives forward. We offer a competitive compensation package, including benefits like paid parental leave and disability insurance. We have a flexible work environment and a dog-friendly office. PDA also has a strong commitment to improving our community and minimizing our environmental impact. PDA is an equal opportunity employer committed to creating a diverse workforce and fostering an inclusive environment where every individual has the resources and opportunities they need to grow, thrive, and succeed.
APPLICATION INSTRUCTIONS
To apply, please submit your cover letter and resume to Kelly Laurel at careers@pdastats.com. Because it's essential to have a variety of identities and voices contributing to our work, we welcome people of color, LGBTQ+ people, people with disabilities, and members of ethnic minorities to apply. In order to promote equity and ensure a fair application process, we're upfront about what we're looking for. Check out our application criteria.
Posted date: December 2022
It is the policy of Professional Data Analysts to ensure equal employment opportunity in accordance with all applicable federal regulations and guidelines. Employment discrimination against employees and applicants due to race, color, religion, sex (including sexual harassment), gender identity, sexual orientation, national origin, disability, age (40 years old or more), military status, or veteran status is illegal. It is the policy of Professional Data Analysts to prohibit employment discrimination under any consideration prohibited under applicable federal, state or local law or any other factor determined to be an unlawful basis for such decisions by federal, state, or local statutes.
Our Team
Our dedicated and talented team is united by our common desire to improve communities.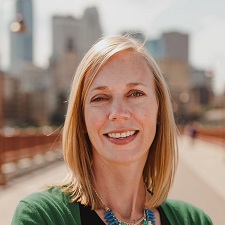 Kelly Laurel
Director of Operations and Human Resources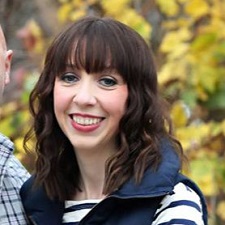 Shanna Schnabel
Senior Accounting Manager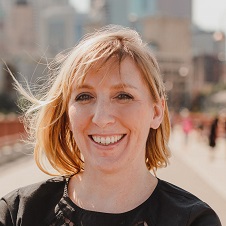 Melissa Chapman Haynes
Director of Evaluation