Background Information
Our evaluation team is continuing to grow and this is your opportunity to make a difference! Work for an independent evaluation consulting company with exceptional benefits and competitive compensation. Our office is located in Northeast Minneapolis near the vibrant art and theater scene, abundant parks and lakes, shopping, concerts, and so much more!
Professional Data Analysts (PDA) is currently seeking evaluators with various levels of experience to support and lead evaluation projects in tobacco control, chronic disease, behavioral health, and other public health topics. We have multiple open positions, from Assistant to Senior, and will consider applicants for the appropriate position based on their experience. These are full-time positions (32 to 40 hours per week). Successful candidates will join a dedicated team of evaluators and statisticians who are committed to conducting utilization-focused evaluations tailored to the needs of our clients. PDA values a collaborative work environment that fosters professional growth and supports staff participation across the different stages of evaluation, such as planning, data collection, data analysis, reporting, and presenting.
At PDA, you will effectively apply research and evaluation concepts in a meaningful way using quantitative, qualitative, and mixed methods approaches. Senior-level evaluators will spend a significant portion of their time on principal investigator and/or project management responsibilities.
We are currently working remotely due to COVID-19 and plan to return to the office in 2021 or when we feel safe working inside together. Given our remote work, we are accepting applications from individuals outside of the Twin Cities metro area but expect that you'll move to this area once it is safe to do so.
Specific Responsibilities
Contribute to the design and implementation of evaluations
Use strong and versatile writing and analytical skills to write proposals, reports, and manuscripts
Create or adapt data collection tools and protocols
Monitor and coordinate data collection, conduct interviews, and do site visits
Analyze data and interpret results
Lead or participate in client meetings
Senior-level evaluators will manage project staff and may supervise direct reports
Some travel may be required to conduct site visits with out-of-state clients or attend and present at conferences. *Due to COVID-19, no travel is currently taking place.
Qualifications
Bachelor's degree with at least 1 year of program evaluation experience
Experience working with qualitative and quantitative data
Excellent written and oral communication skills, including the ability to write in a concise and clear manner for a variety of audiences
Strong interpersonal skills and ability to build relationships with long-distance clients
Experience with survey design and administration
A strong tendency toward detail-orientation
A background in public health, tobacco control, chronic disease, or behavioral health research is preferred
Additional Qualifications for Senior-level Evaluators
Master's degree, PhD, or equivalent work experience
Experience designing and leading mixed methods evaluations
Excellent project management skills, particularly the ability to work on multiple projects simultaneously and prioritize competing demands
Experience managing project staff and/or supervising staff
Compensation
In addition to a comprehensive benefits package, PDA offers fair salaries that align with each individual's skills and experience. PDA has four evaluator positions and within each position are two levels. Below are the minimum starting salaries for each position.
Assistant Evaluator I: $35,000
Associate Evaluator I: $46,000
Mid-level Evaluator I: $56,000
Senior Evaluator I: $75,000
About PDA
Founded in 1984, Professional Data Analysts (PDA) is a Certified B Corporation with over 30 employees whose mission is to create positive social impact by providing tailored data-centric solutions that move public health initiatives forward. We have a flexible work environment and dog-friendly office. PDA also has a strong commitment to improving our community and minimizing our environmental impact. PDA is an equal opportunity employer committed to creating a diverse workforce and fostering an inclusive environment where every individual has the resources and opportunities they need to grow, thrive, and succeed.
Application Instructions
To apply, please submit your cover letter and resume to Kelly Laurel at careers@pdastats.com. In order to promote equity and ensure a fair application process, we're upfront about what we're looking for. Check out our application criteria.
Posted date: August 2020
It is the policy of Professional Data Analysts to ensure equal employment opportunity in accordance with all applicable federal regulations and guidelines. Employment discrimination against employees and applicants due to race, color, religion, sex (including sexual harassment), national origin, disability, age (40 years old or more), military status, or veteran status is illegal. It is the policy of Professional Data Analysts to prohibit employment discrimination under any consideration prohibited under applicable federal, state or local law or any other factor determined to be an unlawful basis for such decisions by federal, state, or local statutes.
Our Team
Our dedicated and talented team is united by our common desire to improve communities.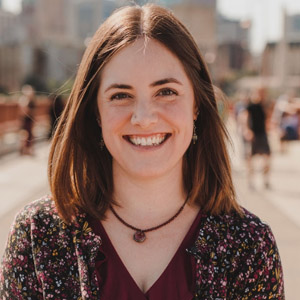 Heather Zook
Evaluator II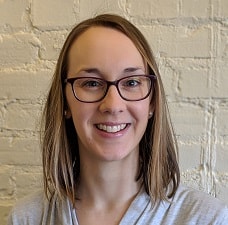 Jennifer Pelletier
Senior Evaluator I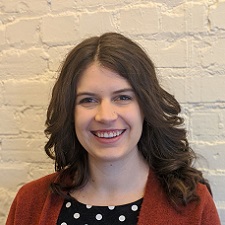 Audrey Hanson
Associate Evaluator II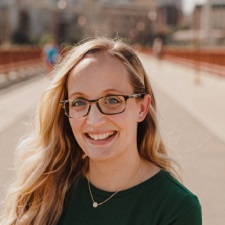 Emily Subialka Nowariak
Senior Evaluator II