Background Information
Are you a driven, conscientious, experienced evaluator or researcher looking to continue or expand your work in evaluating public health initiatives? This is your opportunity to make a difference! Work for an independent evaluation consulting company with exceptional benefits and competitive compensation. We are now accepting applications from out-of-state candidates who wish to work remotely, as well as Twin Cities-based candidates who could work in our office in Minneapolis or work remotely.
This senior-level position would take on Principal Investigator and Project Management responsibilities on evaluation and research projects in tobacco control, obesity prevention, chronic disease, systems change, health disparities, media, and other public health topics. You would join a team committed to conducting utilization-focused evaluations tailored to the needs of our clients.
In this role, you will effectively apply research and evaluation concepts in a meaningful way using quantitative, qualitative, and mixed methods approaches. You will identify the resources needed for a project and manage a team to produce results that are useful and accurate.
Specific Responsibilities
Design, implement, and oversee evaluations through project closure
Use strong and versatile writing and analytical skills to write proposals, reports, and manuscripts
Create or adapt data collection tools and protocols
Monitor and coordinate data collection, conduct interviews, and do site visits
Run meetings and present findings to clients
Supervise and manage staff
Some travel, as needed, to conduct site visits, collect data for out-of-state clients, present at conferences, or visit the office (for remote staff)
Qualifications
Graduate degree with at least 4 years of program evaluation or research experience
Experience designing and leading evaluations or research projects
Experience reporting on qualitative and quantitative data, as well as mixed methods approaches
Excellent written and oral communication skills, including writing in a concise and clear manner for a variety of audiences
Interpersonal and facilitation skills, specifically client and team management skills
Excellent project management skills, particularly the ability to work on multiple projects simultaneously and prioritize competing demands
Experience evaluating programs related to chronic disease prevention or tobacco cessation is preferred.
Compensation
In addition to a comprehensive benefits package, PDA offers fair salaries that align with each individual's skills and experience. The salary range across our three levels of senior evaluator positions is $75,000 through $110,000.
About PDA
Founded in 1984 and headquartered in Minneapolis, MN, Professional Data Analysts (PDA) is a Certified B Corporation with over 40 employees nationwide whose mission is to create positive social impact by providing tailored data-centric solutions that move public health initiatives forward. We offer a competitive compensation package, including benefits like paid parental leave and disability insurance. We have a flexible work environment and a dog-friendly office. PDA also has a strong commitment to improving our community and minimizing our environmental impact. PDA is an equal opportunity employer committed to creating a diverse workforce and fostering an inclusive environment where every individual has the resources and opportunities they need to grow, thrive, and succeed.
Application Instructions
To apply, please submit your cover letter and resume to Kelly Laurel at careers@pdastats.com. Because it's essential to have a variety of identities and voices contributing to our work, we welcome people of color, LGBTQ+ individuals, people with disabilities, and members of ethnic minorities to apply. In order to promote equity and ensure a fair application process, we're upfront about what we're looking for. Check out our application criteria.
Posted date: December 2023
It is the policy of Professional Data Analysts to ensure equal employment opportunity in accordance with all applicable federal regulations and guidelines. Employment discrimination against employees and applicants due to race, color, religion, sex (including sexual harassment), gender identity, sexual orientation, national origin, disability, age (40 years old or more), military status, or veteran status is illegal. It is the policy of Professional Data Analysts to prohibit employment discrimination under any consideration prohibited under applicable federal, state or local law or any other factor determined to be an unlawful basis for such decisions by federal, state, or local statutes.
Our Team
Our dedicated and talented team is united by our common desire to improve communities.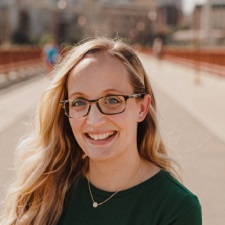 Emily Subialka Nowariak
Associate Director of Evaluation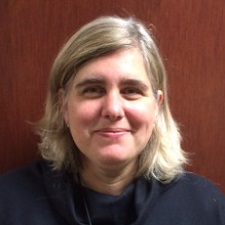 Belle Federman
Principal Researcher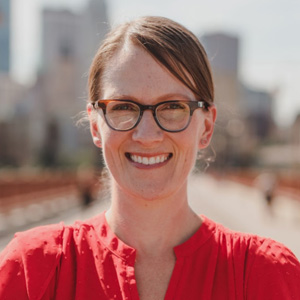 Angie Ficek
Senior Evaluator II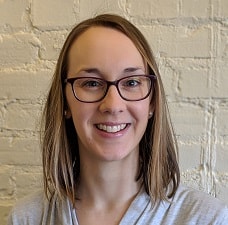 Jen Pelletier
Principal Evaluator