Do you love tackling challenges and optimizing processes? Do you have experience leading a team of remote telephone interviewers? If so, you might be our new Survey Center Supervisor. In this new position, you will oversee a small team of telephone interviewers, build out documentation of current call protocols, and continue to improve our protocols and performance. Our calling operation is focused on quality performance and offers the opportunity to flex your leadership skills while striving to improve response rates.
We conduct ongoing surveys to collect participant feedback used to improve public health programs. Our work makes a positive impact on individuals and communities. Through years of experience, we have built our own survey system and calling protocols and consistently reach desired response rates. We're focused on continuous learning, so you'll be challenged and grow your skills while earning exceptional benefits and competitive compensation and having a dose of fun!
This is a remote position but local candidates are welcome to use our office in Northeast Minneapolis if they prefer. We are accepting candidates from anywhere in the United States.
Due to the ongoing COVID-19 pandemic, we are requiring that all staff are vaccinated against COVID-19. Exemptions will be made for those who cannot get vaccinated due to medical or religious reasons.
Responsibilities
Oversee a small team of part-time interviewers and subcontractors who work remotely
Serve as a working manager who completes 3-5 calling shifts per week (shifts vary in length from 2 to 5 hours)
Monitor and report on survey metrics, including quality control measures
Collaborate with project managers on data collection needs
Improve documentation of survey-related tasks
Train and provide ongoing coaching to survey interviewers
Facilitate the distribution of survey recruitment materials
Assist with configuration and administration of online surveys
Identify opportunities for process improvements and implement innovations
Qualifications
3+ years of experience managing a calling operation, including overseeing staff or subcontractors
Experience conducting telephone surveys/data collection via phone
Lover of details and accuracy
Experience monitoring metrics and using them to improve processes
Strong technical skills
Schedule
We complete calls between 8 am and 8 pm Central Monday-Saturday. Your schedule will have some flexibility but you will be expected to work on some Saturdays (morning/afternoon) and some weekday evenings, typically Thursday and Friday, along with some daytime hours during the week. This position could be part-time or full-time depending on the candidate, but will not exceed 40 hours per week.
ABOUT PDA
Founded in 1984 and headquartered in Minneapolis, MN, Professional Data Analysts (PDA) is a Certified B Corporation with over 40 employees nationwide whose mission is to create positive social impact by providing tailored data-centric solutions that move public health initiatives forward. We offer a competitive compensation package, including benefits like paid parental leave and disability insurance. We have a flexible work environment and a dog-friendly office. PDA also has a strong commitment to improving our community and minimizing our environmental impact. PDA is an equal opportunity employer committed to creating a diverse workforce and fostering an inclusive environment where every individual has the resources and opportunities they need to grow, thrive, and succeed.
APPLICATION INSTRUCTIONS
To apply, please submit your cover letter and resume to Kelly Laurel at careers@pdastats.com. Because it's essential to have a variety of identities and voices contributing to our work, we welcome people of color, LGBTQ+ people, people with disabilities, and members of ethnic minorities to apply. In order to promote equity and ensure a fair application process, we're upfront about what we're looking for. Check out our application criteria.
Posted date: July 2023
It is the policy of Professional Data Analysts to ensure equal employment opportunity in accordance with all applicable federal regulations and guidelines. Employment discrimination against employees and applicants due to race, color, religion, sex (including sexual harassment), gender identity, sexual orientation, national origin, disability, age (40 years old or more), military status, or veteran status is illegal. It is the policy of Professional Data Analysts to prohibit employment discrimination under any consideration prohibited under applicable federal, state or local law or any other factor determined to be an unlawful basis for such decisions by federal, state, or local statutes.
Our Team
Our dedicated and talented team is united by our common desire to improve communities.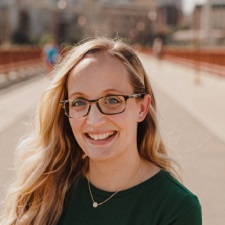 Emily Subialka Nowariak
Associate Director of Evaluation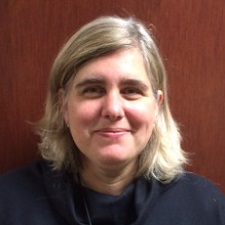 Belle Federman
Principal Researcher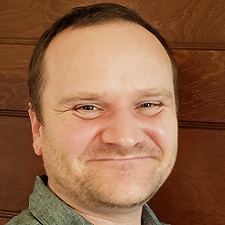 Gabriel Anderson
Evaluator II