Background Information
Do you like talking to people and doing work that matters? Are you looking for a flexible, part-time job that you can do from home? This is an opportunity to make a positive impact by gathering feedback for programs aimed at improving the health and well-being of individuals and communities.
We are seeking a part-time interviewer to work 8-20 hours per week (see "Schedule and Work Location" below for more details) conducting phone surveys and interviews with tobacco users who have taken part in a stop-smoking program. There is no cold calling, but you will be on the phone for most of your work hours. This role is crucial to the success of our work. The feedback you collect will be used to make program decisions and improvements.
Specific Responsibilities
Make phone calls and obtain information through a structured survey protocol (75% of your time will be on the phone)
Utilize a web-based survey management and data entry system
Use your detail orientation to accurately and completely enter information into our software system
Occasionally print materials and prepare for mailing
Qualifications
Excellent oral communication skills
Attention to detail
Strong commitment to doing quality work
Experience with data entry software systems
Fluent in English
Desired Qualifications
Fluent in Spanish (highly desired)
Some previous experience collecting information over the phone
Schedule and Work Location
Shifts will be 2 to 6 hours, scheduled depending on your availability and staffing needs
Daytime availability on 2 to 3 Saturdays a month is required (there are no shifts on Sundays)
Availability on some weekday evenings, typically between 3 and 8pm, is required; weekday hours are typically on Thursdays and Fridays
Hours fluctuate week to week; generally, two weeks per month are heavier
Training can be done virtually or in person in our Minneapolis office. Once training is complete, all work can be done from your home
Compensation
Pay is $15.00 per hour.
About PDA
Founded in 1984, Professional Data Analysts (PDA) is a Certified B Corporation with over 35 employees whose mission is to create positive social impact by providing tailored data-centric solutions that move public health initiatives forward. We offer a competitive compensation package, including benefits like paid parental leave and disability insurance. We have a flexible work environment and dog-friendly office. PDA also has a strong commitment to improving our community and minimizing our environmental impact. PDA is an equal opportunity employer committed to creating a diverse workforce and fostering an inclusive environment where every individual has the resources and opportunities they need to grow, thrive, and succeed.
Application Instructions
To apply, please submit your cover letter and resume to Kelly Laurel at careers@pdastats.com. Because it's essential to have a variety of identities and voices contributing to our work, we welcome people of color, LGB+ individuals, people with disabilities, and members of ethnic minorities to apply. In order to promote equity and ensure a fair application process, we're upfront about what we're looking for. Check out our application criteria.
Posted date: July 2021
It is the policy of Professional Data Analysts to ensure equal employment opportunity in accordance with all applicable federal regulations and guidelines. Employment discrimination against employees and applicants due to race, color, religion, sex (including sexual harassment), gender identity, sexual orientation, national origin, disability, age (40 years old or more), military status, or veteran status is illegal. It is the policy of Professional Data Analysts to prohibit employment discrimination under any consideration prohibited under applicable federal, state or local law or any other factor determined to be an unlawful basis for such decisions by federal, state, or local statutes.
Our Team
Our dedicated and talented team is united by our common desire to improve communities.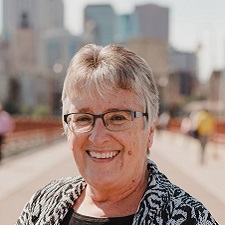 Polly DuRose
Survey Coordinator and Interviewer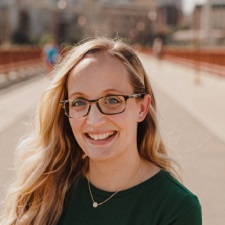 Emily Subialka Nowariak
Associate Director of Evaluation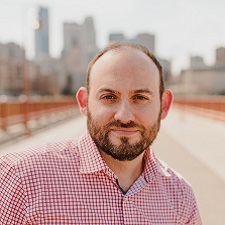 Harlan Luxenberg
President & CEO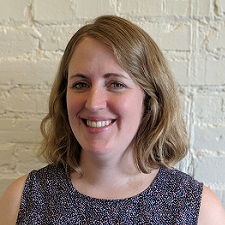 Alyce Eaton
Evaluator II