Background Information
Would you like to work for a Certified B Corporation that values creating positive social impact? We're hiring an experienced Project Manager to support our research and evaluation work on public health initiatives. We're an independent evaluation consulting company offering exceptional benefits, competitive compensation, and the chance to make a difference. We are accepting applications from out-of-state candidates who wish to work remotely, as well as Twin Cities-based candidates who could work in our office in Minneapolis or work remotely.
In this position, you will take on project management responsibilities on evaluation and research projects aimed at improving the health of communities and individuals. You will join a team committed to conducting utilization-focused evaluations tailored to the needs of our clients, which are primarily state health departments.
You will use your superior communication and organizational skills to effectively manage large, multi-component projects. You will support capacity planning, invoicing, and management of timelines and deliverables. In short, you will help to maximize our impact.
Specific Responsibilities
Effectively manage project timelines and schedules to ensure all deliverables are completed on time
Collaborate with the Principal Investigator (PI) on staffing, project management, and project scope
Assign tasks and responsibilities to team members and track their progress
Track staff hours against budgets and work with the PI to make adjustments when needed
Communicate with clients on contracts, amendments, and invoices
Deliver project updates to company leadership
Create processes to improve efficiency, eliminate redundancy, and build smooth workflows
Support capacity planning
Qualifications
Bachelor's degree with at least 3 years of experience in project management or a similar role
Experience managing complex, multi-component projects
Knowledge of project management principles
Ability to independently manage your time, prioritize competing demands, and work on multiple projects simultaneously
Excellent written and oral communication skills, including writing in a concise and clear manner for a variety of audiences
Interpersonal and facilitation skills
Understand and demonstrate our core values including Excelling Together (teamwork) and Making an Impact
Experience or interest in research, evaluation, and/or public health is preferred
Compensation
In addition to a comprehensive benefits package, PDA offers fair salaries that align with each individual's skills and experience.
About PDA
Founded in 1984 and headquartered in Minneapolis, MN, Professional Data Analysts (PDA) is a Certified B Corporation with over 40 employees nationwide whose mission is to create positive social impact by providing tailored data-centric solutions that move public health initiatives forward. We offer a competitive compensation package, including benefits like paid parental leave and disability insurance. We have a flexible work environment and a dog-friendly office. PDA also has a strong commitment to improving our community and minimizing our environmental impact. PDA is an equal-opportunity employer committed to creating a diverse workforce and fostering an inclusive environment where every individual has the resources and opportunities they need to grow, thrive, and succeed.
Application Instructions
To apply, please submit your cover letter and resume to Kelly Laurel at careers@pdastats.com. Because it's essential to have a variety of identities and voices contributing to our work, we welcome people of color, LGBTQ+ individuals, people with disabilities, and members of ethnic minorities to apply. In order to promote equity and ensure a fair application process, we're upfront about what we're looking for. Check out our application criteria.
Posted date: September 2023
It is the policy of Professional Data Analysts to ensure equal employment opportunity in accordance with all applicable federal regulations and guidelines. Employment discrimination against employees and applicants due to race, color, religion, sex (including sexual harassment), gender identity, sexual orientation, national origin, disability, age (40 years old or more), military status, or veteran status is illegal. It is the policy of Professional Data Analysts to prohibit employment discrimination under any consideration prohibited under applicable federal, state or local law or any other factor determined to be an unlawful basis for such decisions by federal, state, or local statutes.
Our Team
Our dedicated and talented team is united by our common desire to improve communities.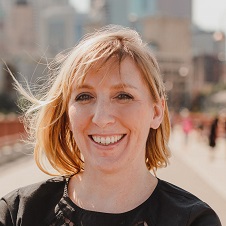 Melissa Chapman Haynes
Director of Evaluation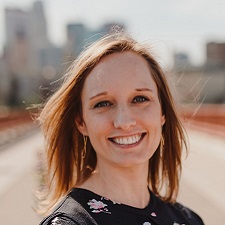 Amy Kerr
Director of Evaluation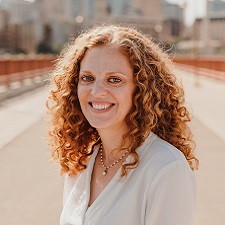 Traci Capesius
Senior Evaluator II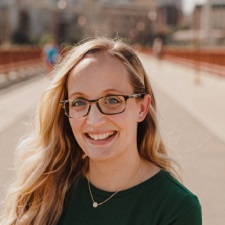 Emily Subialka Nowariak
Associate Director of Evaluation